Where are we?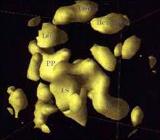 Known Universe
(We are about centre)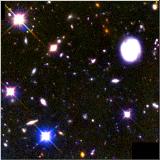 Distant Galaxies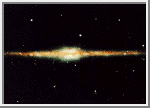 MilkyWay (Our Galaxy)
(We are near left)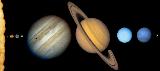 Solar System Planets
(3rd from left)


Planet Earth
(We are top right)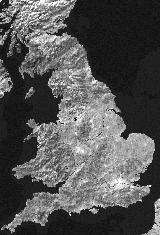 UK Map
(We are left of centre)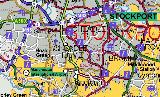 Local Area OS Map
See Multimap
See Streetmap
See O'Rourkes Maps
Aerial View

More Data - see UpMyStreet

Cheadle Hulme (formerly Cheadle Moseley or Cheadle Holme), previously part of Cheadle is a busy suburban area in the southern part of Greater Manchester and two wards within Stockport, Cheshire (politically and postally).
Previously open mossland, a medieval manor, and rural hamlets, Cheadle Hulme has expanded rapidly over the past century into a busy commuter town of Manchester and Stockport (see History).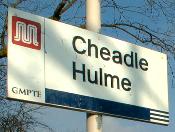 ---

FACTS

See also Wikipedia article on Cheadle Hulme
Population:

Approximately:

29,000 (2001 census)
58,000 (surrounding area)
density >28.3/km2
Average age 41 years
Married 25%
Unemployment 1.9%
Average property price £215,000
(2007)

Electoral Register:
Cheadle

Location:


Map Ref:


Altitude:

Borough:
Parish:
Postcode:
County:
Country:
Continent:
Planet:
Group:

Galaxy:

North West England
United Kingdom

53°22.3' North
2°11.1' Longitude
178 miles from London
75-100 metres

Stockport, Greater Manchester
Cheadle
SK8
Cheshire
England, UK
Europe
Earth (93 million miles from Sun)
Solar System
(10 kpc [33,000 ly] galaxy centre)
Milky Way
(spiral galaxy, towards centre of
known universe of 15,500 galaxies,
1400 million light years diameter)



Climate:

Temperature:
Sunshine:
Rainfall:
Local Weather
(BBC weather)
January 4oC, July 17oC
Average 3.5 hours per day
Average 100mm (4 inches)
per annum

Geology /
Geography /
Land Use:
Geology:

Geography:



Sedimentary - including
sandstone & clay
Originally mossland and farm land, alongside Lady Brook /Micker Brook tributaries (4 miles south) of River Mersey
Land Use:
Urban, Retail, Light industrial & Farming

Political:
Local Elections:
2006


Liberal Democrat
Cheadle Hulme North
June Somekh (Lib Dem)
John Pantall (Lib Dem)
Paul Porgess (Lib Dem)
Cheadle Hulme South
Ingrid Shaw (Lib Dem) ex Mayor
Suzanne Wyatt (Lib Dem)
Stuart Bodsworth (Lib Dem)
National Elections:
2005
Mark Hunter (Lib) 2005 MP for Cheadle

2001-2005


1987-2001

Patsy Calton (Lib Dem) 2001
MP for Cheadle



"In a short lifetime, vast changes have transformed the once sleepy hamlet of Cheadle Hulme into sophisticated suburbia."
(see Garratt 1999, MEN 1961)



"Its all the fault of:-
..the Weather (B.C.)
..the Romans (100AD)
..the Railways (1850s)
..the Houses (1930s)
..the Offices (1960s)
..the Airport (1970s)
..the Traffic (1990s)
..the Internet (2000s)
(MM-1999)"