(4) War Memorial Crossroads
The cenotaph or war memorial was erected in 1919 at the junction of Station Road, Ravenoak Road and Manor Road.
This crossroads also features a parade of shops and a Police Station.
Ravenoak Road (originally Pump Lane) was very narrow and cobbled and formed a steep hump over the railway. Its bridge was rebuilt in the 1930s.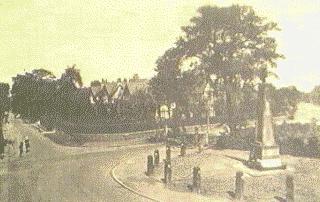 War Memorial from Ravenoak Road, Manor Road (and Bramall) is to the right, and Park Road straight on (E^)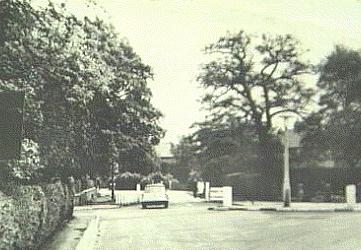 The War Memorial is to the right, Manor Road still has park gates. About early 1960s. (S^)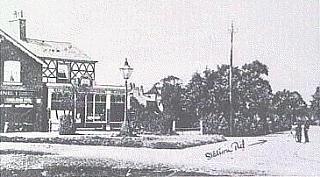 Junction of Station Road / Ravenoak Road (before the Police station was built) showing builders and hardware shops. (N^)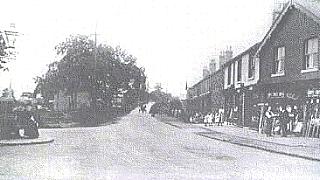 Ravenoak Road (1905) (W^)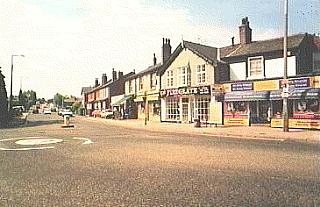 Ravenoak Road / Station Road junction 1994. (W^)