(14) Old Mill & Ladybridge Road Area
This tree lined avenue was and is a route to Stockport via Adswood. Although strung by a thin line of houses much of its rural character remains as it crosses the river with the seven great arches of the railway viaduct (built 1842) on the right and Leathers Farm and the Old Mill (previously Adswood Mill) on the left.
Its passage has been hampered in recent years (as with so many other Stockport roads) as it awaits bridge repairs. Currently (1990s) it sports a rather cobbled together 'bailey bridge' support.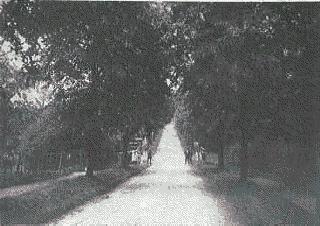 Ladybridge Road (or The Avenue) near Leathers Farm where it crosses the Ladybrook Valley about 1914. (E^)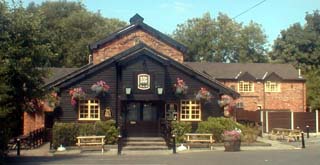 Old Mill Public House (N^) 1999